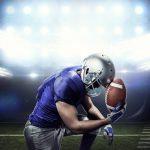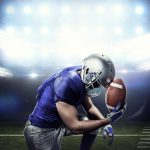 We always want to play our A game, be our best and be in control. The reality is you are not always on you're A game. Sometimes you are getting beat, sometimes you are behind and you are on your B game. You may want to throw in the towel, take your beating and move on.
There are times life pulls at you and you are on your B game. So how do you get that momentum shift to get back on your A game when you are down and behind?
Play a great B game. Stop whining and wishing things were better. Make things better and play your B game well. Get off your butt, get your head up and get in the game.
Stop focusing on what you aren't doing well and do what you can do best. When you spend too much time on what's wrong you are not playing your B game well. Play the best B game you can and you will get on you're A game.
Remember the wins and how good it feels when you win. Focus on the win instead of the loss.
Right now I am playing my B game with intensity. Raising funds to find a cure for Rett Syndrome is not the game I want to play, it's my B game.
My A game would be playing with my two little granddaughters free from Rett Syndrome. Little girls walking, talking and using their hands. Right now they can't do those things, so I am playing my B game to help find a cure for Rett Syndrome. I refuse to quit and throw in the towel because research has proven Rett Syndrome can be cured.
Join us August 19th for inspiring evening as we work together to Rock Out Rett. If you can't join us for the evening your donation will make a huge difference.