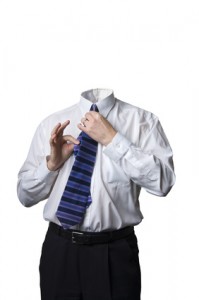 Excerpt from "Be Bodacious: Put Life in Your Leadership; by Steven D Wood"
When I worked for Charlie, I not only learned about giving, but he also taught me the value of continued learning. I remember going in his office each week to get my paycheck; his office looked as much like a library as it did an office. Huge bookcases stuffed with books lined the walls floor to ceiling. During one of my visits, I asked Charlie why he had so many books. He simply said, "I read so that I am not ignorant. You can go through life knowing about things, or you can be ignorant. These books can educate you on about anything you need to know. If you want to know something, someone probably has written a book on it." Then Charlie posed a question, "Do you want to be ignorant?" There was really only one response:, "No sir, I do not want to be ignorant."
Charlie went back to writing my paycheck and then looked me straight in the eye and said, "This isn't much of a paycheck. It is a shame you worked so hard this week and made so little. You can change how much is on your paycheck if you are committed to not being ignorant. Continued learning and the willingness to work hard are the keys to writing yourself a bigger paycheck. You have the hard work part down, but you are not doing too well on the learning part. It is up to you, work hard for little or work hard and smart for a lot. Do not be ignorant, balance what you are learning in three areas and you can change your life:
• Spiritual
• Occupational
• Personal
Charlie picked up an old tattered Bible from the corner of his desk, "First and foremost, spend time in spiritual study every day. I start my day reading the Bible, but I do not stop there; I also read books about my Christian faith and gain a deeper understanding of my faith. My spiritual study time is the most valuable and most relaxing time of the day."
Charlie then stood up and walked over to the big window in his office, "Please, come over here and look out the window. What do you see?" From the vantage point of his office that sat atop the highest hill on the ranch, you could see for several miles, "Well sir, I see a lot of cattle and some really good farm land." Charlie continued, "It was not always like that. When I first bought this land, it was covered with cactus and mesquite trees. It took a lot of hard work to clear the land and get it in condition to plow and plant. Beyond the hard work, it required a lot of learning. When I was building this ranch into what you see today, I studied daily about cattle ranching and farming. These bookcases are full of books about ranching and farming. The knowledge I got from these books has been invaluable and taught me how to create a successful farming and ranching operation. By studying what was in these books, I was able to write myself a bigger paycheck. So study everything you can about your occupation, and you can write yourself a bigger paycheck."
Charlie sat back in his office chair and said, "Do you know the nice thing about having a bigger paycheck? You get to have fun and do things you enjoy doing outside of your work. For me, I love to go places and see different things and the way people live in other parts of the world. Many of the books on these shelves are about travel destinations. Reading allows me to travel around the world without ever leaving the comfort of my chair. When I do decide to go somewhere, I have read about where I am going and know what to see, where to stay, and about the local customs. I enjoy reading about other places in the world and planning my trips. Travel is what I like to do when I am not working, and I encourage you to find something you enjoy doing besides working. Reading about my personal interests is relaxing and allows me to escape the stresses of life. Therefore, I encourage you to read about something that you enjoy doing. Learn about your personal interests and you will enjoy doing them even more."
Charlie reached across his desk, handed me my paycheck, and said with a smile, "You really deserve more than just a paycheck, so read about your spiritual life, your occupation and your personal interests and you will realize your dreams.
The sad thing is most people stop learning when they get out of school; they figure they have their education so there is no need to study. Instead of reading, they choose to sit in front of the television night after night polluting their mind with meaningless junk. Be persistent and have a passion for continuing your learning and you will not be ignorant, you will be happy. Build a big bookcase, and you will build a big paycheck and a big life."