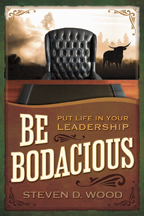 Set-aside time for others in need, give of your time, your money, and your talents and you can be a miracle worker.  However, it will not be easy to give time to others; you must be deliberate and set aside time daily for your family and community. Be careful not to trade family and community time for work time.
The pressure to perform and compete in the workplace can easily deceive us into believing that trading family and community time in for work time is the right thing to do. Whether you are pulling double shifts, working late at the office, or spending night after night on the road, stop and evaluate how you may be shortchanging your family and community time.
Do not be deceived into thinking that if you work insanely long hours to get the next promotion, then you will have time to spend with your family or work in the community after that. If you are not able to set aside time for your family and community in your current position, it will not become easier after your next promotion.
If you find yourself having trouble taking time for vacation to spend with your family, then do not expect it will magically appear when you get your next promotion. If you do not have time to work in the community, be it your church, charities, civic organizations, or other volunteer activities, then you are short-changing yourself and the community. Be a giver of your time to non-paid activities such as your family and community, and you can be a miracle worker.