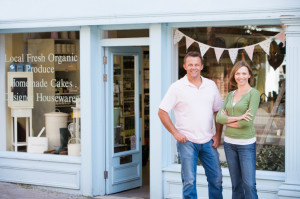 You are your own enterprise, YOU Inc.  So here are the big questions.
– If you had $10,000 to invest, would you invest in you?
– Or would you get a better return by investing in another stock or investment?
Why Buy YOU Inc
This year you will spend $10,000 on something. Will you invest in YOU Inc? Your customers or your employer will spend at least $10,000 this year on something. Will they invest in YOU Inc? Why would you expect them to invest in YOU Inc. if you are not willing to invest in yourself? Everyday you ask customers or your employer to "buy YOU Inc". The question you have to ask yourself is – Why should they buy YOU Inc, instead of investing in someone or something different that will provide a better rate of return? What growth can they expect from YOU Inc? 
Promoting YOU Inc
Consider this scenario. You are hosting a quarterly call for YOU Inc, and the companies and individuals who have invested in you are on the call. Your mission is to demonstrate that you have provided a good return on their investment, and you have a strategy for growth that will increase your value and provide them a better return.
– What would your YOU Inc. presentation look like?
– How have you increased in value to the investors?
– What are you currently doing that will provide short term and long term growth?
– What are you doing to out perform the market?
Why You Must Invest in YOU Inc
Products, pricing, promotions and market strategies can all be duplicated. You cannot be duplicated, you are unique, you are the only person that can offer you. YOU Inc is the difference maker! Why not invest some time and money in growing YOU Inc? The investors are anxiously waiting for you to grow.
How to Grow YOU Inc
When YOU grow, your business and career will grow. Stop asking investors to invest in YOU Inc when you are not growing. Here are some ways you can start right now to grow YOU Inc.
Three Programs to Grow YOU Inc
Host one of these programs for your employees or customers and grow their leadership. When you grow their leadership you will grow your business!