Who calls the shots in your business? Sales, Marketing, or Finance?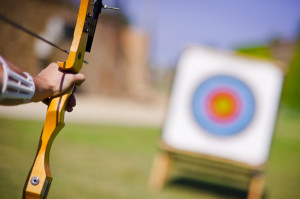 There are experts who will advise you that Marketing MUST call the shots for a business. Then there are others that proclaim that Sales MUST call the shots and then there are those that claim Finance (Wall Street) MUST call the shots. The real question is who SHOULD call the shots?
LEADERS SHOULD CALL THE SHOTS!
What Your Business Does Not Need
Businesses in decline, living off past success and playing not to lose allow functional silos – Marketing, Sales, Finance – to call the shots, defend their turf and their kingdoms. There is no shortage of marketing silos, sales silos or finance silos. Businesses do not need silos calling the shots.
What Your Business Needs
LEADERS who refuse to accept mediocrity as the goal
LEADERS who are unstrained by the status quo of silos
LEADERS who will boldly go beyond the horizon of what can be seen and explore new opportunities
Your business needs LEADERS to inspire and lead great marketing, sales and finance teams. LEADERS who build a team that is going in one direction instead of three directions. Your business needs LEADERS CALLING THE SHOTS!
How You Can Tell Who Is Calling The Shots
When Silos call the shots businesses

Ride with the market
Are good looking
Desire to meet incremental goals
Play not to lose

When LEADERS call the shots businesses

Make the market
Are forward looking
Desire to meet potential
Play to win
If you allow functional silos to call the shots, your business will be shot!
---
LEADERSHIP GOLD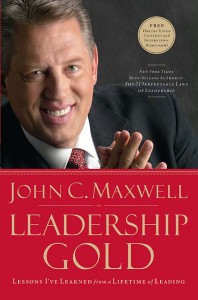 will develop LEADERS to call the shots in your business!
Gaining leadership insight is a lot like mining gold. You do not set out to look for dirt; you look for the nuggets. This program is gold nuggets of Leadership insight and will challenge even the most seasoned leader.
Host this seminar for your company and customers
The one day seminar for (up to) 30 participants includes:
* Participant Guide
* Leadership Gold by John C Maxwell (Hardback Edition)
* Be Bodacious: Put Life in Your Leadership by Steven D Wood (Signed Copy)
* Bodacious Leadership portfolio case
* Full day facilitation by Steven D Wood
Contact Me Today and Let's Talk About Developing Your Leaders to Call the Shots!