Northeast Region Resource Page
---
Plan for Success Not Perfection
Planning for Perfection is Planning to Quit
Most things in life do not go exactly as you plan.
 You can plan for success or plan to quit but you can't plan for both.
You may think, "I never plan to quit". Think about that… have you ever quit at anything? Sure you have… everyone has quit and everyone has felt the frustration of failure. Everyone has looked back and on the time they quit just short of their goal.
Here is the problem. If you plan for perfect it will not go perfect. If you accept nothing but perfect then you will very disappointed. Plans are not perfect and require adjustments if you want to achieve your goal. If you plan for success, knowing things will not go perfect then you will be prepared to make adjustments to your plans to achieve your goal.
The path to success is not the perfect path. The path to success is always longer than you plan and will cost more than you plan. Success requires hard work and the drive to keep going when your perfect plans blow up and you want to quit.
Successful people do not plan for perfect they plan to make adjustments to their plans and their methods to achieve success. The difference between success and failure lies in the gap between planning for success and clear vision of what success looks like. Being successful is all about getting started.
Three ways to Plan for Success vs Planning to Quit
Plan for success not perfection

When you plan for perfection you may be tempted to wait for the perfect time before you start working toward your goal. The perfect time to start working toward accomplishing your goal is today. The longer you wait the more likely you are to never start.
When you plan for success you plan on getting started and making adjustments along the way. Have a good picture of  what success looks like and pursue success

Keep your goal and make adjustments to what you are doing to achieve the goal

Resist the temptation to change your goal, to lower the bar. Your goal should remain your goal, even it takes longer or cost more than you planned. Adjust your timeline, adjust what you are doing, do not adjust your goal.

Focus on the one adjustment that will make the current situation better

Don't over adjust or make too many adjustments. List all the potential adjustments you need to make. Narrow your list of adjustments to the three that would most improve the current situation. From the three adjustments narrow your action toward one adjustment, the one adjustment that would most improve the current situation.
---

TRUST. INNOVATION. QUALITY.
WE ARE LENNOX
We are Trusted Partners.
We work directly with our partners to provide the highest level of access, ease and accountability within the indoor comfort industry. Our partners count on us to do the right thing for them and their customer. We are dedicated to providing the most innovative and highest quality products, programs and training for our partners to win in the market. We have consistently delivered on the values of Trust, Innovation and Quality.
Learn More at LearnLennox.com
---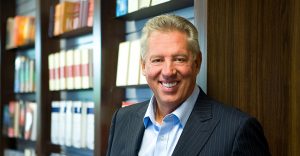 My leadership philosophy is simple: "Everything rises and falls on leadership."
With so much hinging upon this philosophy I've made it my life's passion to develop leaders at all levels. I believe in you and the power of your influence to create a legacy within your sphere of influence that will leave behind an army of leaders who get the importance of strong leadership.
I've had the privilege to write over 70 books and speak to millions of people who, like you, value what it takes to become a great leader. As you browse this site I trust you will find the resources you need to make your leadership experience not only memorable but influential.
---

---
Ed DeCosta is one of the most engaging executive coaches of our time. Whether working with entrepreneurial companies or Fortune 500 corporations, he delivers results. He's a global speaker who has shared the stage with the likes of John C. Maxwell, Paul Martinelli, Darren Hardy, Les Brown, Nick Vujicic and more. He is an acclaimed author whose books include ASCEND and Release Your Superhero.
---
Winning is an Inside Job – John C Maxwell
How can you sustain success? Whether it is in business or life in general, learning how to win is a goal most of us have. But how can you create habits that will insure that winning becomes a lifestyle instead of just a momentary success? John Maxwell, in his signature style, shares wisdom on winning in this exclusive audio series.
Winning is an Inside Job Worksheet