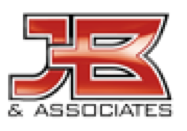 A Leaders Journey
---
JB and Associates is kicking off LIVE2LEAD a great leadership learning experience designed to equip you with new perspectives, practical tools and key takeaways. You'll breathe new life into your leadership during this information-packed multi-week event.
I will be your host for four sessions where you will learn about leadership from world-class experts.
LIVE2LEAD Notes
Download notes for John C Maxwell – Leader Shift
Download notes for Daniel Pink – The Right Time to Shift
The Leaders Journey Mastermind
July 13 – September 21, 2018 | 9:00 am – 10:30 am
Watch the 5 Levels of Leadership Video
Take The 5 Levels of Leadership Assessment
Download the Leaders Journey Participant Guide
Download The Leaders Journey Participant Guide Answer Key
Here are the Mastermind dates… mark your calendar
July 13, 20, 27
August 3, 17, 24, 31
September 7, 14, 21
Leaders embrace change as the key to growth. The 21 Irrefutable Laws of Leadership is your handbook for growing and developing yourself and others. Through this study, you will learn to apply practical leadership lessons based on John Maxwell's nearly 50 years of leadership experience. We will cover timeless laws of leadership such as:
Law of Solid Ground: Trust is the foundation of leadership.
The Law of Addition: Leaders add value by serving others.
The Law of the Picture: People do what people see.
And 18 Other Relevant Principles to Improve Your Impact and Influence!
Learn what it really means to be a leader. The true measure of leadership is influence. Through this mastermind experience, you will learn how to improve your influence with others and lead them with confidence. You will also understand how to use your influence with others to help them accomplish their goals which in turn will help you achieve yours.
---
Use the Interaction Guide Tool
Download DISC Advantage Participant Guide