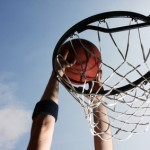 Success Magazine recently sent me a nice gift,  "Success – Defining Moments" which is a small book with good stories and quotes. One story in this book really stood out to me. Here is the story as published in this well done book.
"I have missed more than 9,000 shots in my career. I've lost almost 300 games. Twenty-six times I've been trusted to take the game winning shot – and missed. I've failed over and over again in my life. And that is why I succeed."
Missed 9,000 shots and missed the game winning shot 26 times! Sounds like a lousy basketball player to me. I was surprised to learn that Michael Jordan made this statement after winning his first NBA championship, June 21,1991.
I found it surprising and yet encouraging to know that one of the greatest basketball players failed so many times on his road to success. None of us like to miss the "gaming winning shot", and let ourselves, co-workers, family and friends down. If Michael Jordan would have played it safe there would be no Air Jordan's and we might all be wearing PF Flyer's or K-Mart specials.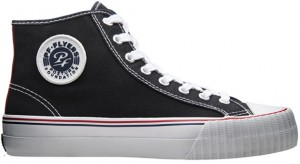 Failure is a scary and embarrassing thing, so often we choose to play it safe and not take the shot.
When you pursue your "Bodacious" dreams you will miss the game winning shots more times than you hit the hoop. Our fear of failure restrains us from pursuing our dreams and realizing our full potential.
Want to overcome your fear of failure? Then choose to Be Bodacious and you can put life in your dreams, leadership, family, career, faith and relationships. To learn more about how you can realize your Bodacious dreams. Read my book "Be Bodacious – Put Life in Your Leadership" and "Put Your Dream to the Test by John C. Maxwell". Put Your Dream to the Test is a great guide to help you identify your dreams.
If you want to take your leadership to the next level or learn how you can put your dreams to the test. Contact me  to find out more about my "Be Bodacious" programs and keynote talks.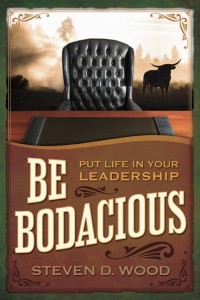 Buy it From Barnes & Noble.com
Certified speaker and founding partner with the John Maxwell Team